Gary Westfahl in Locus Online: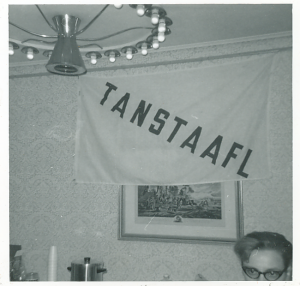 Readers of contemporary science fiction might understandably grow impatient with commentators who keep talking about older science fiction writers, since they have largely been supplanted by new favorites in today's marketplace. Still, there is at least one classic writer that every science fiction reader must come to terms with; for when you visit a bookstore today, the science fiction section may have only a few books by Jules Verne and H. G. Wells, or even Isaac Asimov and Arthur C. Clarke, and there may be few signs of their influence on other writers. But the works of Robert A. Heinlein are still occupying a considerable amount of shelf space, and the evidence of his broad impact on the genre is undeniable.
To convey the full extent of his pervasive effects on science fiction, one can consider the three, commonly accepted periods of Heinlein's career, as first defined in Alexei Panshin's Heinlein in Dimension (1968), a pioneering and seminal study despite its flaws. From 1939 to 1942, Heinlein wrote exclusively for the science fiction magazines, with John W. Campbell, Jr.'sAstounding Science-Fiction as his venue of choice (since it paid the highest rates). From 1945 to 1959, while still contributing to science fiction magazines, Heinlein focused most of his energies on breaking into more lucrative markets, including a famous series of juvenile novels for Scribner's, stories written for "slick" magazines like The Saturday Evening Post, and film and television projects. And from 1961 until his death in 1988, Heinlein specialized in writing novels that were increasingly long-winded, idiosyncratic, and highly opinionated.
Each of these three bodies of work has had its own sort of influence. The remarkably variegated and creative stories and novels from his first period remain the favorites of critics and connoisseurs, and science fiction writers who are serious about internalizing and maintaining the genre's finest traditions will carefully study, and seek to emulate, the most memorable items from this era. Thus, many writers have produced their own variations on the intricately convoluted time-travel story, as so artfully rendered in "By His Bootstraps" (1941), or have provocatively explored the notion that reality is not as it seems, as exemplified by stories like "They" (1941) and "The Unpleasant Profession of Jonathan Hoag" (1942). The novels of his middle period, especially the juveniles, have inspired almost all of the science fiction writers who produce space adventures, both the generation who grew up reading and admiring those books and later authors who absorbed Heinlein tropes from second-hand sources ranging from Star Trek to Lois McMaster Bujold. And the cracker-barrel philosophy foregrounded in the later novels was most admired by writers and readers of a libertarian bent, who virtually deified Heinlein as their patron saint and created entire subgenres of "military science fiction" and "libertarian science fiction" that seem especially indebted to those works.