The Things by Peter Watts: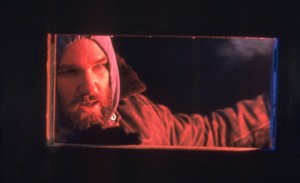 I am being Blair. I escape out the back as the world comes in through the front.
I am being Childs. I am guarding the main entrance.I am being Copper. I am rising from the dead.
The names don't matter. They are placeholders, nothing more; all biomass is interchangeable. What matters is that these are all that is left of me. The world has burned everything else.
I see myself through the window, loping through the storm, wearing Blair.  MacReady has told me to burn Blair if he comes back alone, but MacReady still thinks I am one of him. I am not: I am being Blair, and I am at the door. I am being Childs, and I let myself in. I take brief communion, tendrils writhing forth from my faces, intertwining: I am BlairChilds, exchanging news of the world.